Plants We Love – Red Twig Dogwood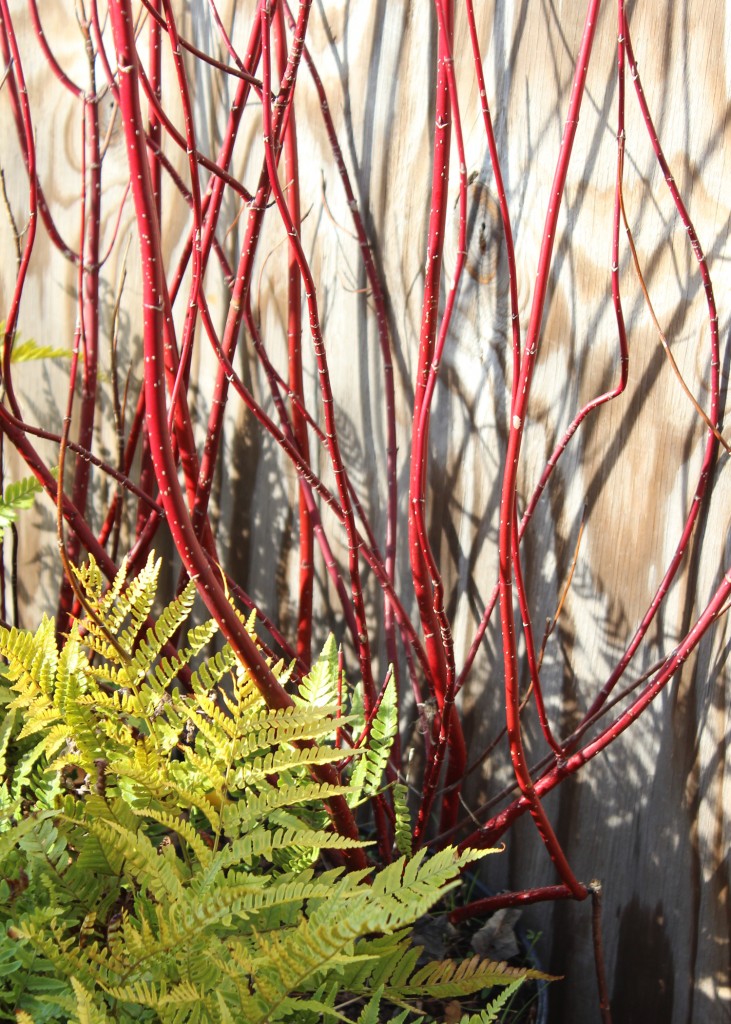 Cornus stolonifera,  Red Twig Dogwood or Redosier Dogwood
Winter Color
The Red Twig Dogwood made it on our list of "plants we love" because of the great winter interest it provides.  Its winter interest is in the stems, as  winter approaches in the autumn the stems start to transform.  As the leaves fall they unveil the  bright stems of red – orange, yellow-orange or yellow depending on the variety, because of this they are great for mass plantings with a dark backdrop or just planted singularly perhaps in a planter.  Either way they are breathtaking and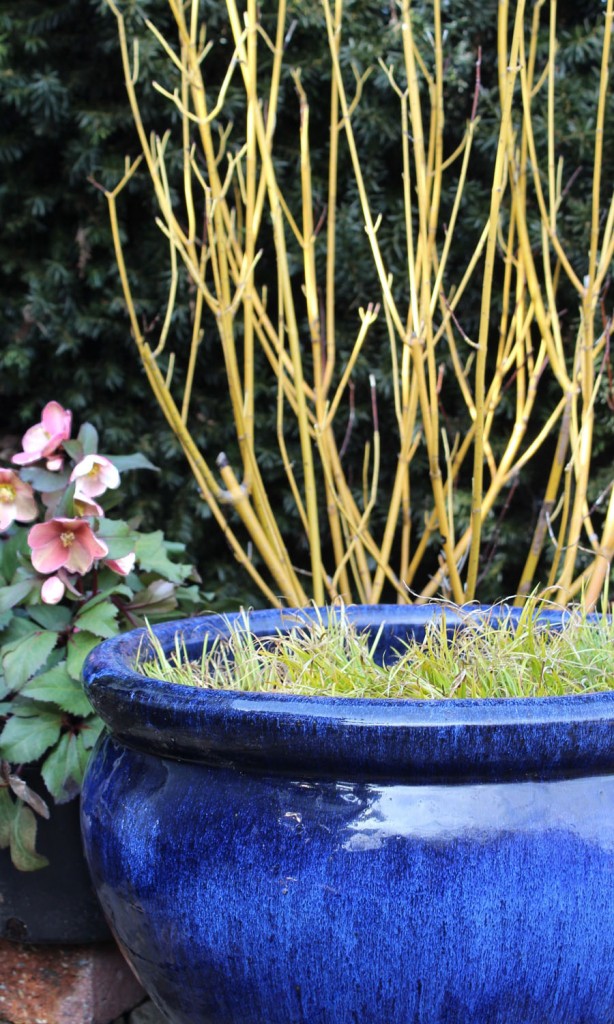 create a bright splash of color in the drab winter months.   During the summer months, white flowers debut which makes for a nice contrast with the darker colored foliage.
Deer Resistant
Additionally, the Red Twig Dogwood is deer resistant.  This in itself makes for a great contender to our "plants we love" list, due to the fact that we know so many gardeners and landscapes that are frequented by many deer.
To be noted
If you are thinking about planting the Red Twig Dogwood, it is recommended that you cut it back hard every 2 to 3 years for brighter stem color.
Varieties
Arctic Fire – a compact selection of the 'Baileyi.' Dark red winter twigs
Artic Sun – a brightly colored compact dogwood tree with rich yellow stems tipped with blood red color
Baileyi – a strong growing, non-stoloniferous shrub with dark red stems
Cardinal – in the Fall the stems change from coral to deep cherry red by winter
Statistics
Key feature: Winter Interest
Plant type: Shrub
Garden styles: Asian/Zen, Contemporary, Rustic
Deciduous/evergreen: Deciduous
Cold hardiness zones: 3 – 7
Light needs: Partial to full sun
Water Needs: Requires regular watering.
Average landscape size: Reaches 3 to 4 feet tall and wide.
Growth habit: Round
Special features: Deer Resistant, Dwarf Plant, Fall Color, North American Native
Landscape uses: Border, Mass Planting, Specimen, Woodland Garden
Flower color: White
Foliage color: Dark Green