West Winds Nursery Landscape Design Featured at 2012 Upperville Colt and Horse Show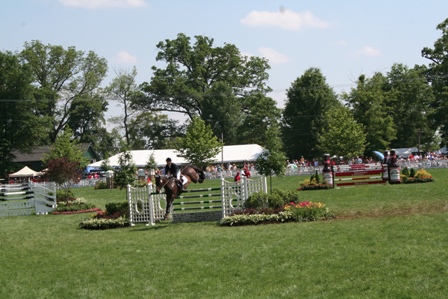 West Winds Nursery donates their labor to design and install the landscape featured at the 
159th Upperville Colt and Horse Show 
in Fauquier County, VA this year.
Founded in 1853, Upperville is the oldest horse show in the United States, and involves over two thousand horse and rider combinations from young children on ponies to leading Olympic and World Cup riders and horses.
This year's show takes place June 4 – 10, 2012.
West Winds Nursery has been creating and installing distinctive landscapes since 1981. With a lifetime of landscape experience, owner Philip Klene, brings nature's beauty to your home and garden. Along with Cecilia Palmer, Landscape Designer, every project is a personal work of art, utilizing nature's palette of perennials, shrubs and trees, creating a unique outdoor experience. From design through installation, West Winds Nursery develops distinctive, award winning landscapes that have received recognition and accolades from both design professionals and clients.