About Us

Dedication to Beauty
West Winds Nursery has been creating and installing distinctive landscapes since 1981. The owner, Philip Klene, and the design staff use their lifetimes of landscape experiences to bring nature's beauty to your home and garden. Every project is a personal work of art and utilizes nature's palette of trees, shrubs, perennials and natural stone. A unique outdoor experience is created and tailored to your home. From design through installation, West Winds Nursery develops distinctive, award winning landscapes that have received recognition and accolades from both design professionals and clients.
A key factor in our award winning designs and installations, creating a difference from others, is our love and passion for the plant world. Thousands of shade and flowering trees are grown on our farms and utilized in projects. This helps satisfy our personal love of horticulture and ensures we always have the highest quality of perennials, shrubs, and flowering trees available for your project.
Education is important to our success. Our active participation and membership in the Virginia Nurserymen's Association keeps us ahead of current trends in the landscape industry.
Let us demonstrate to you how our horticultural knowledge, artistic craftsmanship, and beautiful plant material can create a garden you only dreamed of.
Give us a call!
What We Love!
We love creating exquisite outdoor spaces for you to enjoy. Garden settings to relax and enjoy the outdoors and, when the weather is unpleasant, provide pleasing scenes to view from inside.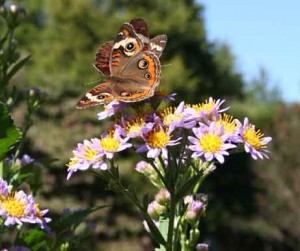 A Place For . . .
True Gardens . . .
. . . take time to develop and are created in stages. We love implementing projects in stages. The first phase includes architectural framework – trees for shade, screening, and lawns, garden paths, patios, and terraces. This gives the new garden definition, framework, and initial usability. Subsequent phases includes the addition of shrubs and perennials for added color, depth, and texture. Inviting you outside to further explore and enjoy your garden. Finally, garden ornamentation and water features are used to complete the space.