Join us at the Leesburg Flower and Garden Festival, April 26-27
Leesburg Flower and Garden Festival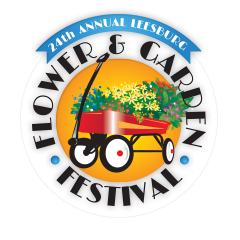 Come out and visit us at the 24th Annual Leesburg Flower and Garden Festival on April 26 and 27.  The streets of Old Towne Leesburg get shut down for this weekend event.  It makes for a great weekend outing with the family, with activities for the little ones.
Festival History – Since 1990
The original Leesburg Flower & Garden Festival featured 20 professional landscape designs and about 25 vendors featuring agricultural and landscape products. Since that time, the festival has blossomed into a hugely popular event that regularly draws more than 40,000 in attendance over the two-day event and has been voted "Best Event" in the "Best of Loudoun" poll 16 years running. The Leesburg Flower and Garden Festival has become an annual rite of spring for Loudoun County.
Technical Landscape Award Winner
You will not want to miss West Winds Nursery's award winning garden display. Last year West Winds Nursery won the prestigious Technical Landscape Award. It was the fourth year in a row West Winds Nursery's garden display has been awarded one of the top three awards.
 "We were very proud to receive this recognition last year," said Philip Klene, the owner of West Winds Nursery.

"It is great to know our efforts in creating memorable landscapes are appreciated by the judges, the public and our customers. Many of our customers stopped by simply to say hello and to see what we came up with this year for the landscape exhibit."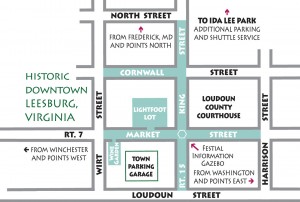 Set-up for the competition starts at 6 pm on Friday night and will be completed by opening time on April 26 at 10 am.  It makes for a very eventfull night for our workers.
Check out our facebook page for updates throughout the night.
Stop by and see some of our trees dug fresh out of the fields!
We will have perennials for sale…
…and enter our drawing to win your own owl lawn ornament.
We hope to see you there!
For the Kids
The west end of Cornwall Street is devoted to the youngest group of gardeners and features complimentary crafts and activities. One of the most popular activities, the animal painting, is a hit year after year.
The Children's Stage is also a popular stop as it features entertainment for kids of all ages. Get up and moving with dance groups and kids Zumba demonstrations or get up close and personal with some of nature's coolest animals.
The Fabulous Beekman Boys To Be Featured Sunday at 2pm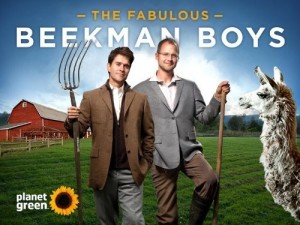 Josh Kilmer-Purcell and Dr. Brent Ridge, better known as "The Fabulous Beekman Boys," will be featured presenters at the 2014 Leesburg Flower and Garden Festival.
Kilmer-Purcell and Ridge's "Living an Heirloom Life" presentation will highlight the efforts involved in heirloom gardening, eating seasonally, and the value behind both.
Sponsored by Leesburg Today, the Beekman Boys will begin their presentation at 2pm on Sunday, April 27, 2014, on the new festival stage located just off King Street.
Saturday, April 26:
10a-11:45a Andy Hawk and the Trainwreck Endings
12p-1:45p The Orphans of Twang
2p-2:15pm Award Presentation
2:30-4p Crawdaddies
4:30p-6p 7th Son of WV
Sunday, April 27:
10a-11:30a Gary Smallwood
11:45a-1:15p Bryan Elijah Smith
1:30p-3:00p Josh Burgess Band
3:15p-5:00p Gold Top County Ramblers
Please Plan to Join Us for a Wonderful Weekend