Romantic Poolside Garden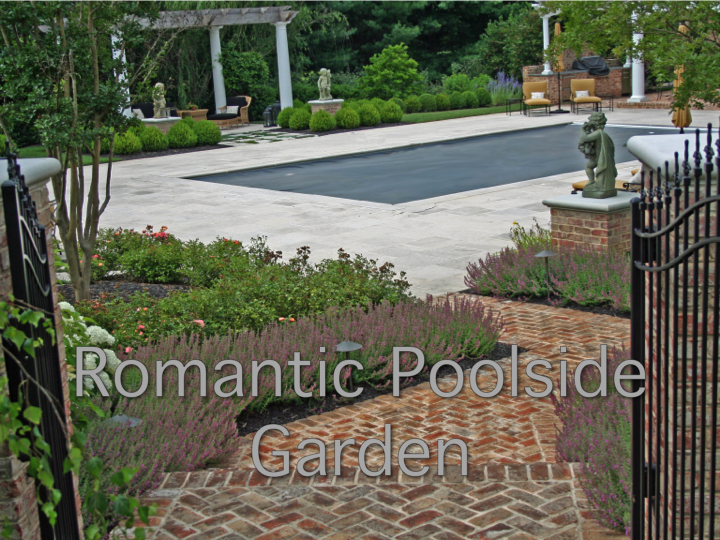 Romantic Poolside Garden  for a Summer Get-A-Way
Fall in love with a poolside space that creates the ideal summer dream.
Imagine a space filled with evergreen boxwoods, creating structure. Add some Hydrangeas for the splendid color of their huge summer blooms. Drop in some spectacular roses for color and fragrance. Spice it up with some catnip and other aromatic perennials to weave together the shrubs with added color and depth.
It is perfect for relaxing and falling in love all over again.