Plants We Love – Oakleaf Hydrangea
Oakleaf Hydrangea, Hydrangea quercifolia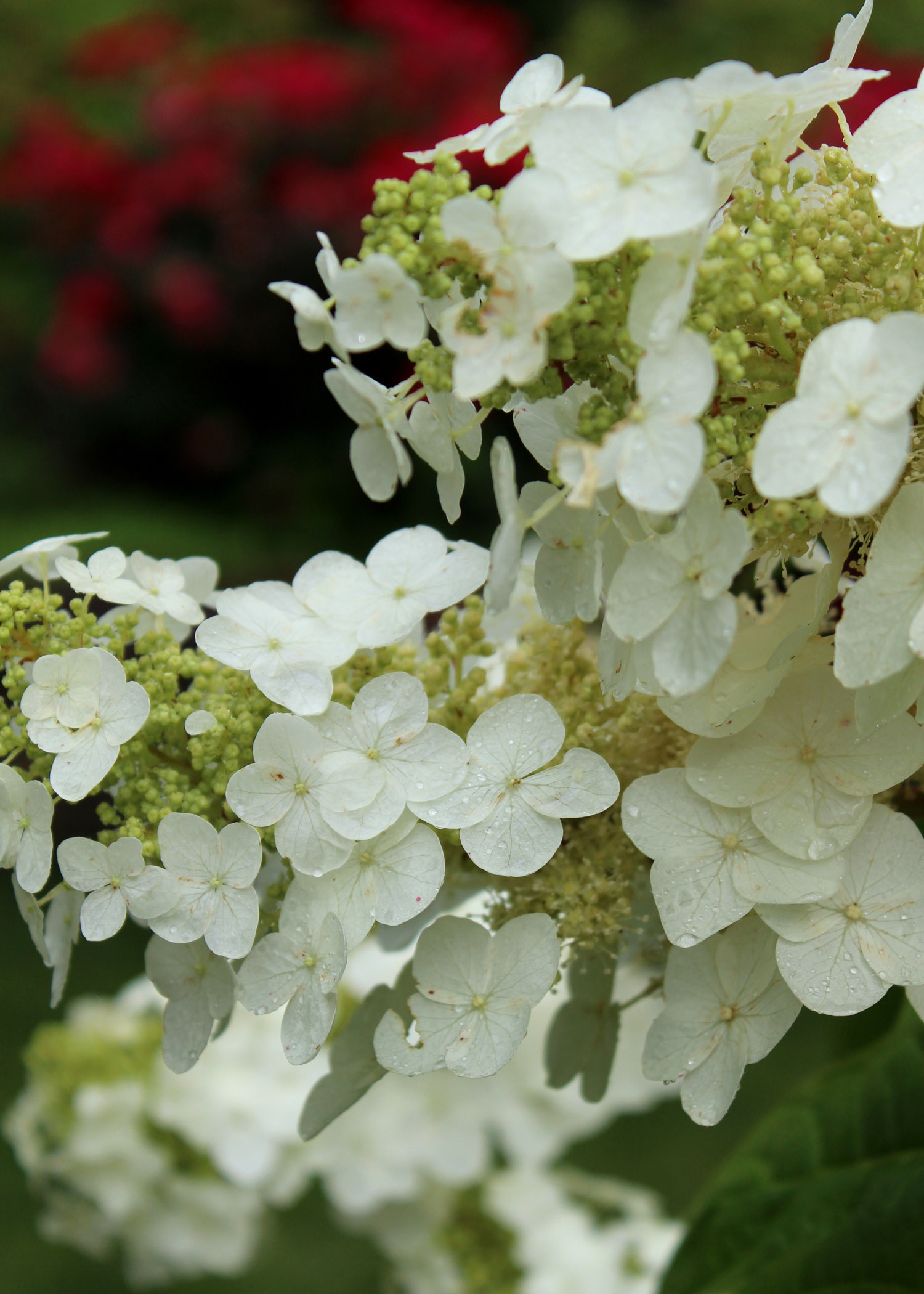 We love incorporating this outstanding garden shrub in our landscapes.  The Oakleaf Hydrangea is a designer's dream plant.  It brings drama to the landscape with its eye catching floral display in summer, fantastic texture and beautiful fall foliage display.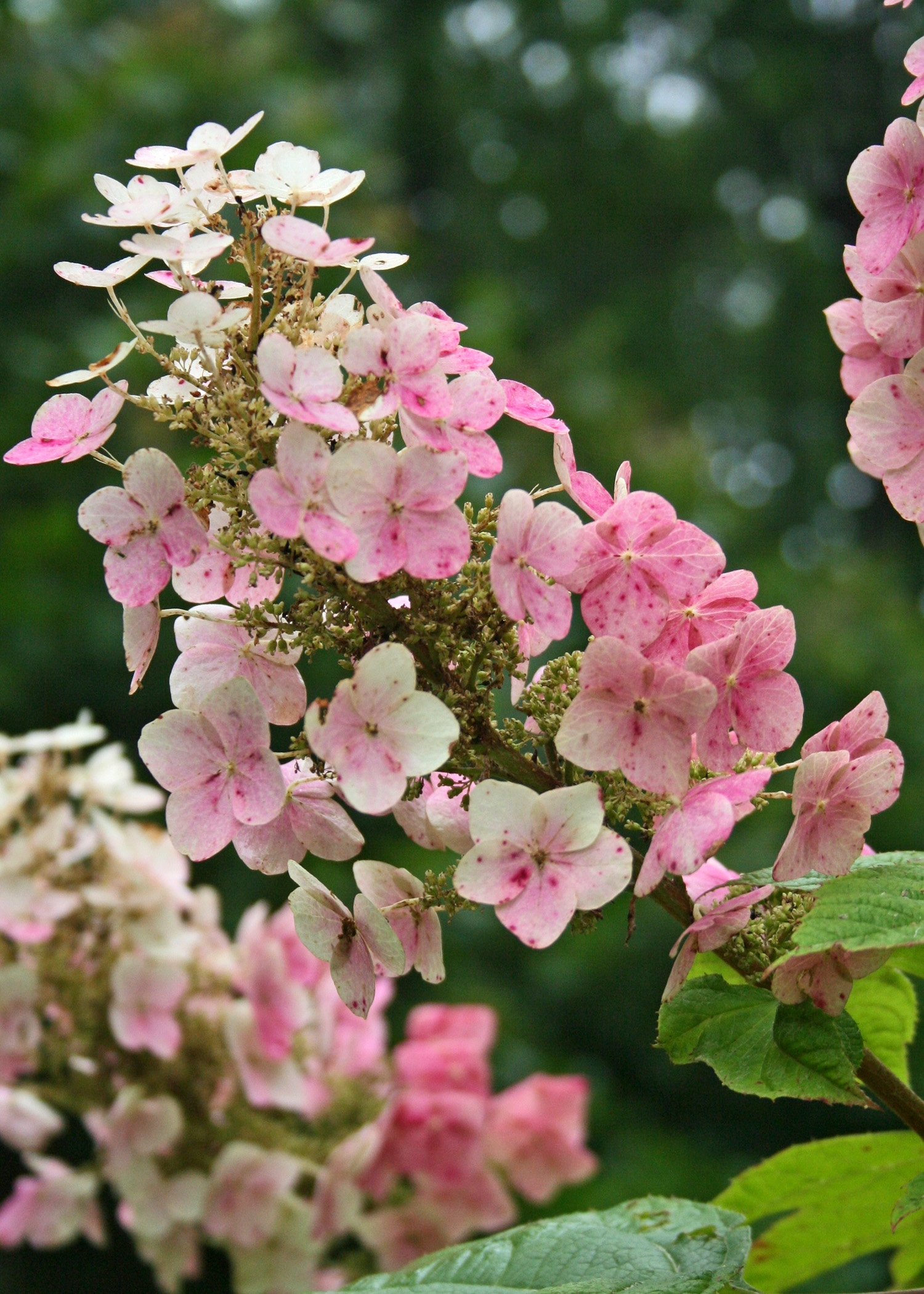 Flowers
The flowers on the Oakleaf Hydrangea are white to cream in color and form large grape like panicles.  The flower form has a mix of sterile and fertile florets, similar to the Lacecap Hydrangea.  As flowers mature, they get a blush of pink.
Champion  
The Oakleaf Hydrangea wins!!  It wins the award for best year round interest.  It starts blooming in late spring and lasts till frost.  The foliage on the Oakleaf
Hydrangea is large in size and is a dark green that resembles the shape of leaf of an Oak tree.  The foliage turns to a dark red-purple color in the fall.  The branches on the Oakleaf Hydrangea are light cinnamon colored and have peeling bark which adds interest and texture.
Varieties
There are many great cultivars of this plant.  Here are a few favorites.
Alice – very vigorous, large grower
Little Honey  – a dwarf, with bright chartreuse foliage that brightens up a dark shady spot
Sikes Dwarf – a nice compact grower
Snowflake – flowers are more dense, blooms a little later than others
Snow Queen – more dense grower, holds up better in the sun
Keep your eyes out for the newest dwarf cultivar called Ruby Slippers.  This guy gets to be about 3.5' tall and the flowers transform into a dark pink as they age.
Key feature: Year Round Interest
Plant type: Shrub
Garden styles:  Cottage, Woodland
Deciduous/evergreen: Deciduous
Cold hardiness zones: 5 – 9
Light needs: Full shade to part sun
Water Needs: Requires regular watering.
Average landscape size: 6 – 10' tall depending on cultivar
Growth habit: Upright
Special features: Year round interest
Landscape uses:  Shrub accent, or mass
Flower color: White
Foliage color: Dark Green