Plants We Love – Asters
Aster
While reading through some past issues of Gardens Illustrated I found a great article about Asters or Michaelma Daisies as they are called in the United Kingdom.  There are a number of Asters that are annuals, but most are perennials that bloom later in the season.  Read below and find out why we have it as this months "Plants We Love."
Native News
As of late there have been changes made to the Aster genus.  It has been divided into new genera Symphyotrichum and Eurybia are native species to North America.   Some examples of natives are Eurybia divaricate (White Wood Aster) Symphytrichum novi –belgii (New York Aster) and Symphyotrichum laeve (Smooth Blue Aster).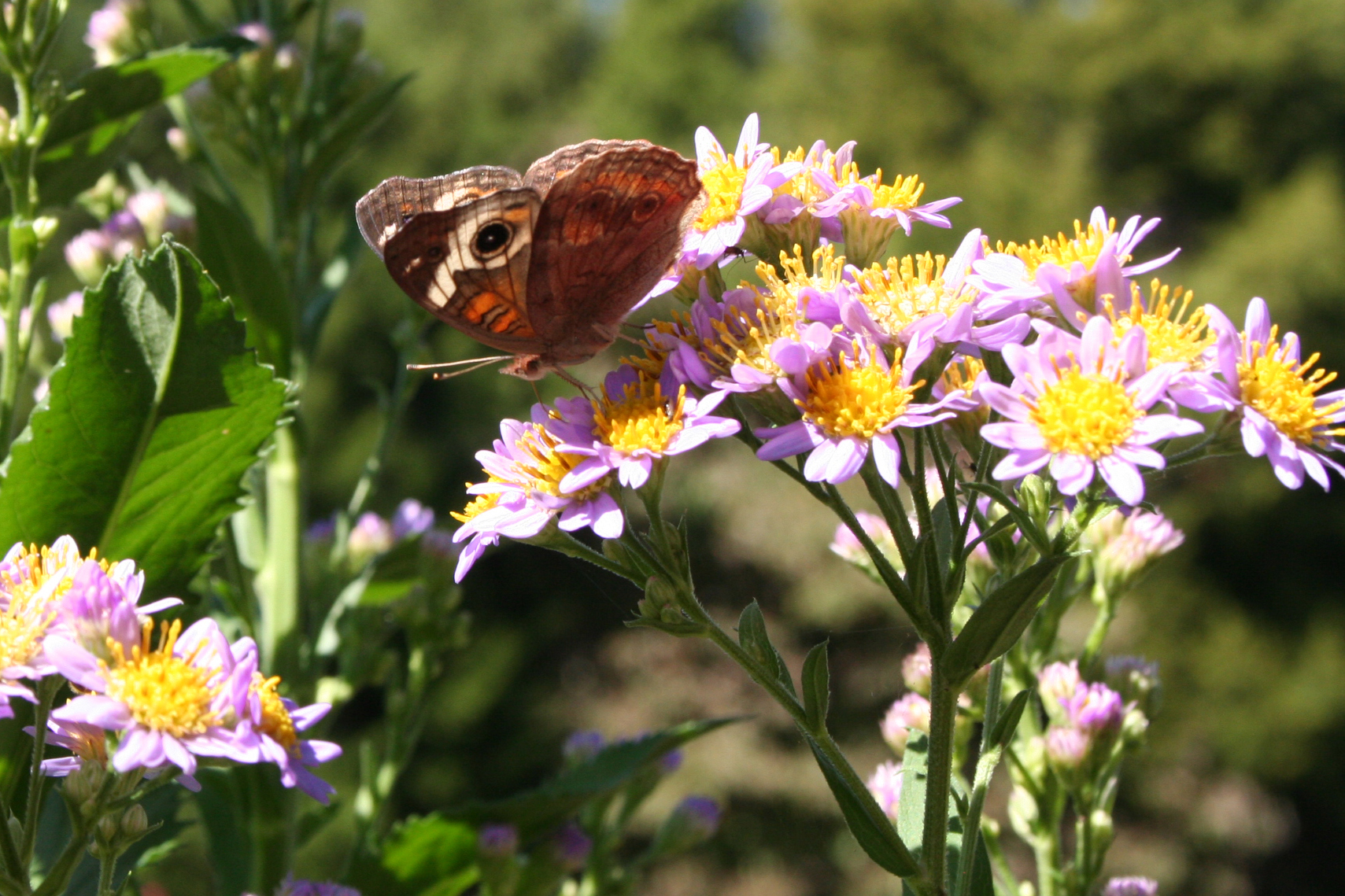 Flower time
These cheerful plants bring to the garden a great splash of color from the late summer to fall.  Asters have small daisy like flowers or star shaped – astr in greek meaning star, star- shaped.  The flowers range in colors from pinks, purples and whites.  They are a great addition to any garden because they offer color late in the season when not a lot is blooming.  Asters are great for pollinators, attracting honeybees and butterflies.
Companions
Asters are great for mixing in herbaceous flower beds because they help extend your flowering season in your garden. Other good flowering companions are Helenium, Sedum, Hydrangeas, and Anemones, Joe Pye Weed , Dendranthemum, and Tall Coreopsis (Coreopsis tripteris).
Varieties Pictured
Though there are many different cultivars here are a few that we have pictured and are growing in our gardens.
Raydon's Favorite – Very late blooming cultivar of the native found in country meadows.  Light purple flower, grows to 3', bushy in form.
Jindai – Great butterfly attractor. Light purple flower, large leafy foliage, grows 3 – 5' tall.  Foliage is attractive though out the growing season and a terrific weed suppressant.
Purple Dome – Dark purple flowers in late summer, self-sowing, 18 – 24" tall.
White Wood – Native! Small white flowers, that offers a lacy texture and brightens up a shady area when in bloom.

Statistics
Key feature: Late summer to fall
Plant type: Perennial and annual, depending
Garden styles:  Contemporary, Rustic, Country, English
Deciduous/evergreen: Deciduous
Cold hardiness zones:
Light needs: Partial to full sun
Water Needs: Requires regular watering.
Average landscape size: depends on cultivar
Growth habit: Upright
Special features: Showy flowers
Landscape uses: Border, accent flower
Flower color: Shades of white, pink, purple
Foliage color: Green