Hellebore Festival at Pine Knot Farms
by Erica Klene
The end of February we went on a road trip to a nursery for a Hellebore Festival.  The  nursery we went to, Pine Knot Farms, specializes in  Hellebore growing, and is located  in southern Virginia.  Pine Knot Farms are also hellebore breeders and plant explorers.  They supply starter plants to perennial growers whose plants are found at garden centers in our area.  The owners of Pine Knot Farms co wrote a book filled with lots of facts and information on Hellebores the many different varieties.  The book is called "Hellebores: A Comprehensive Guide."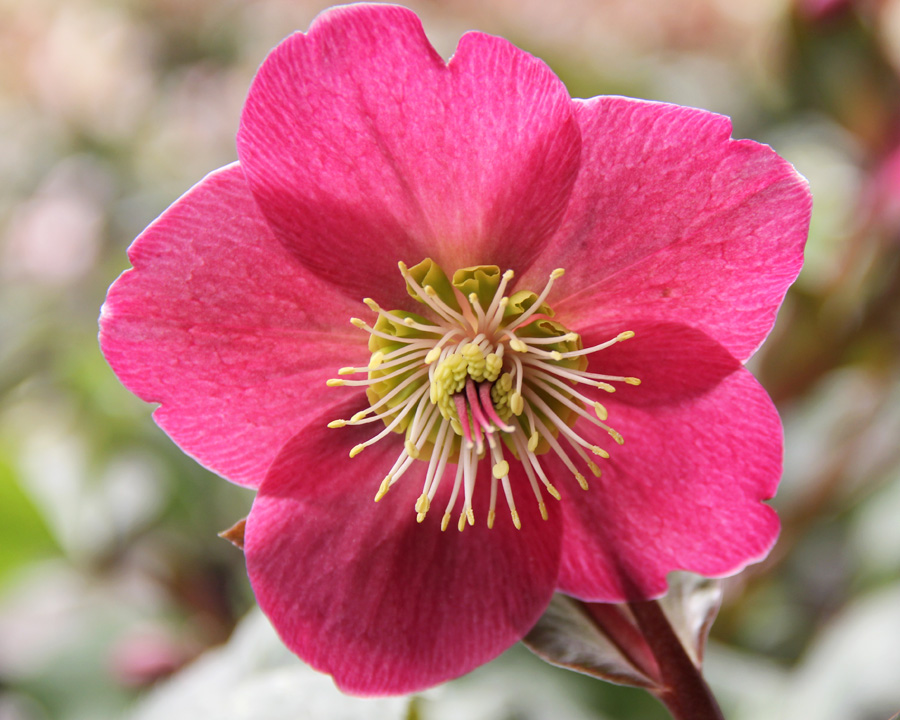 Winter escape
The trip down there was about a four hour drive for us .  Their Hellebore Festival is similar to an "open days", a day when a location that is usually closed to the public is open.  Their Hellebore Festival consisted of being able to walk in their greenhouses and garden to see hundreds of flowering Hellebores as well as a plant sale.  After all the snow, ice and cold weather we had had it was so great to finally see flowers.  They are located just south enough from us that it made all the difference.  There was lots of flowers to look at and admire.  Their greenhouses had tables full of Hellebores in full bloom.  It was such a happy site, seeing all of the flowers and color when we did not have any color outside except for white fluffy stuff.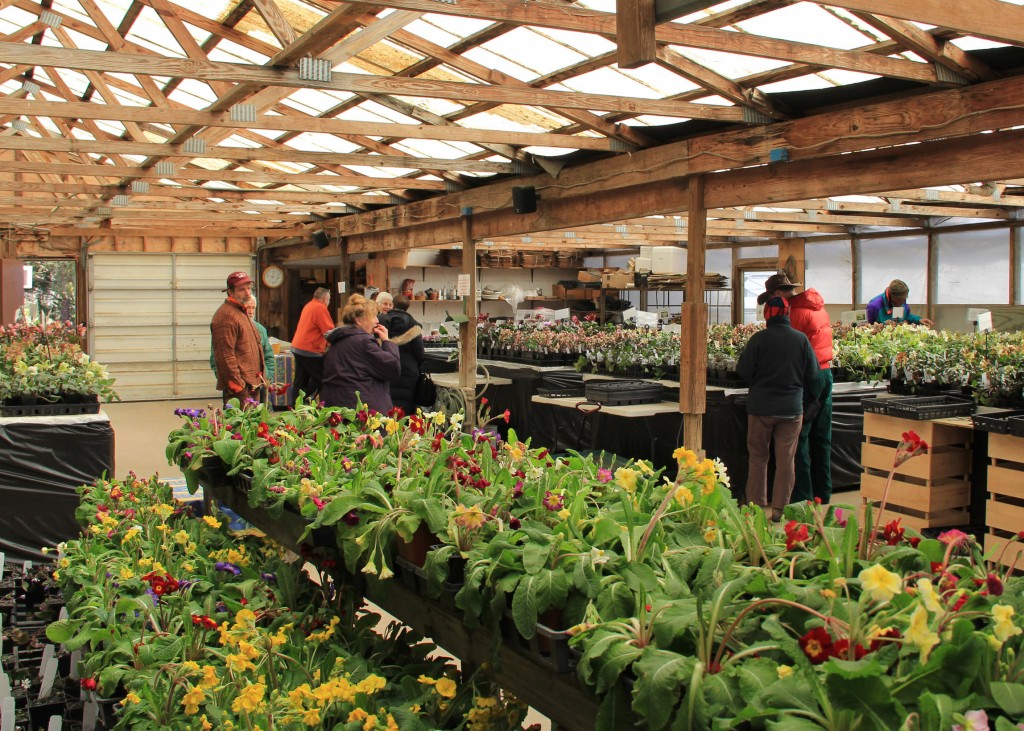 Hellebores
If you are not familiar with Hellebores, they are great for shady gardens. If you do not have shade they grow well in sunnier locations also. Hellebore flowers come in a range of colors.  The colors  vary from white, yellow, pink, green, may have a combination of color or have freckles or petals that are rimmed.  The flowers can either be double or single. Depending on the cultivar, they start blooming mid-winter, late winter or in the spring.   They are evergreen so you will have foliage on these guys year round.  The foliage will just need a trim in late winter when the new growth is starting to come out. A couple that stood out there was Pirouette (top right), Anna's Red (left) and Penny's Pink.  Anna's Red and Penny's Pink are stunners!  The blooms are upward facing, which is not as common for now.  Most Hellebores have nodding flowers.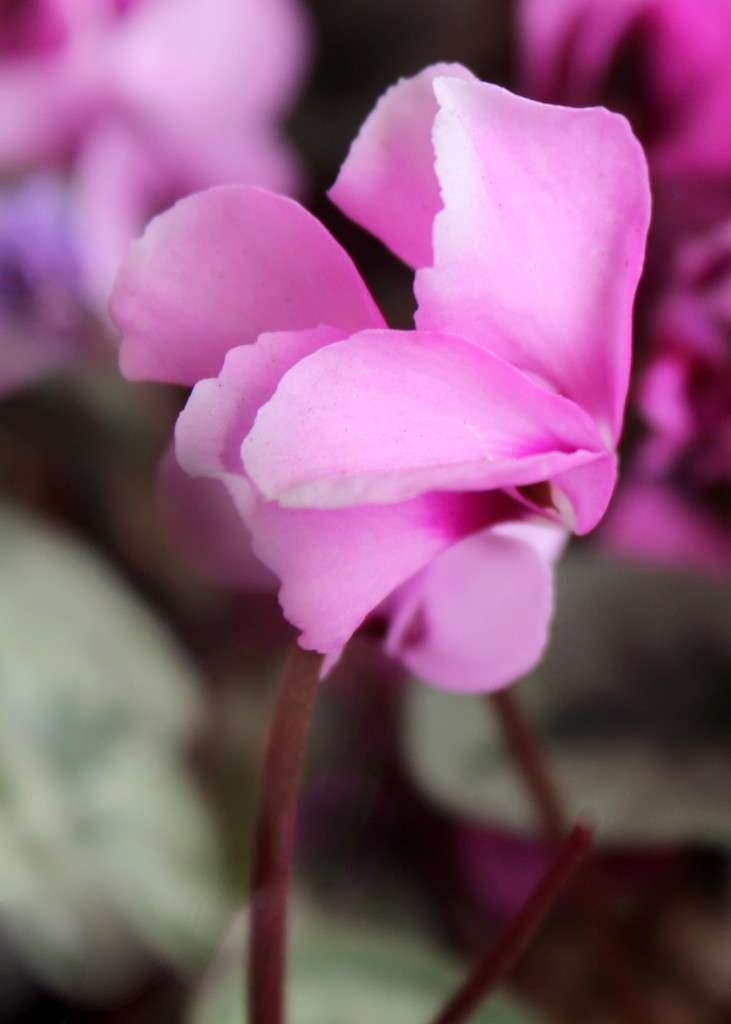 Rare plant finds
For the plant sale they had a large selection of their Hellebores, shrubs from other growers as well as some other rare plants.  The shrub vendor had a selection of Daphnes that were in flower as well as Edgeworthia, and Camillia. Another grower specialized in   Hardy Cyclamens.  There were hundreds of Hardy Cyclamen for sale that looked very enticing.  We ended up getting some Hardy Cyclamen along with more Hellebore and Snowdrops.  The Cyclamen that I have had more luck with is Cyclamen hederfolium.  This Cyclamen holds its' foliage during the winter and goes dormant and blooms in the fall.  Some other plants/bulbs for sale were Snowdrops, Hepatica and Primulas.  We have not yet tried growing the Heptica or Primulas but they are on the list of plants to try.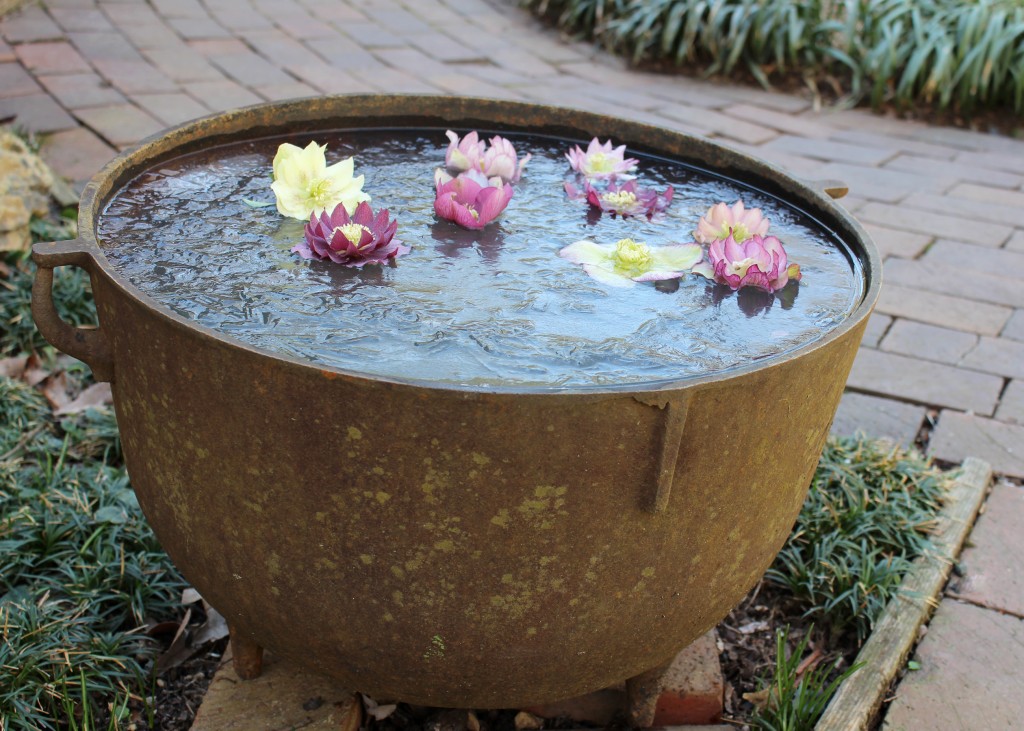 Gardens
In their garden they had a wide selection of blooming Hellebores, Snowdrops, Daphne.  They also had this urn with the frozen  floating Hellebore flowers that we thought was fantastic.  They also had an Adonis that was in full bloom that I am not too sure exactly which one but I think was the  Adonis amurensis.  They also had Edgeworthia that were the biggest I have ever seen.  The Edgeworthia have bright yellow fragrant flowers that bloom late winter to early spring.
There were lots of happy customers leaving with full arm loads of plants including us.